Bienvenue à la métairie !
Mai 2012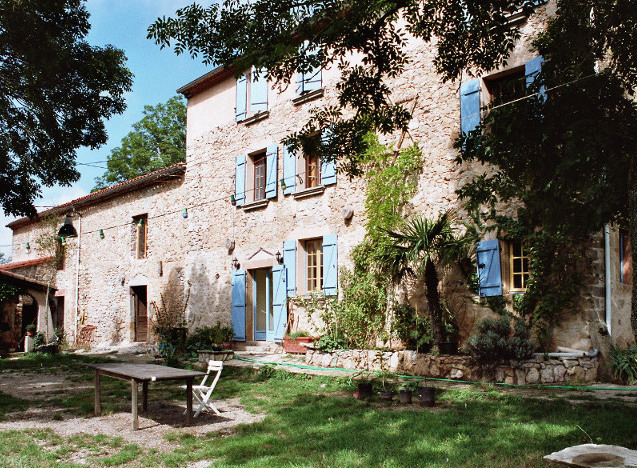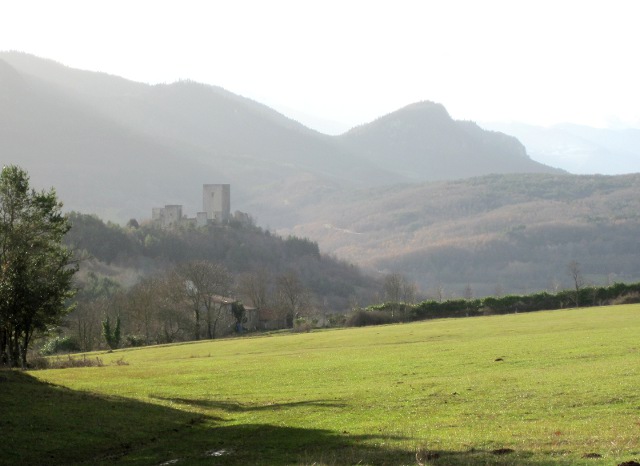 The Métairie d'en Bor is a big mas or French southern country house. It is located close to the small village of Puivert, in the Aude district, at an altitude of 600 m (around 2000 feet), in perfectly preserved natural surroundings, just across a small valley from the historical Cathare castle of Puivert. It is available for weekly renting.
The house, which used to be a farm, lies in the middle of its own domain, 270 hectares (app. 650 acres) of woods and meadows. It can host fifteen people in very comfortable private rooms, and up to eighteen or a bit more by using the common sleeping room, a very nice place for the younger ones.
The domain is big enough for all your walking or running needs (you'd need the better part of a day to walk around it), and there are many possible walks and excursions around. The beautiful plateau de Sault, the medieval city of Mirepoix, the very famous Montsegur castle (13th century), last home of the Cathare faith, Quillan and the Aude valley (water sports) are all reachable in less than half an hour of driving, and you can walk the forest trail to the castle of Puivert.
Depending on the season, you will rest from your walks around the big swimming pool or in front of the main room fireplace.
The farming activity combines organic sheep raising and firewood exploitation (no poultry or other nuisance, and the sheep don't come close to the house). If you wish, you may get a chance to see Beauty, Border Collie and Resident Starlet, at work with the herd.
Christophe, the sheep farmer, lives close to the main house. He will greet you (he is improving his english) and will be able to help you with the choice of activities if you wish. If you don't, you won't see him much.
Your nearest neighbour, the castle, is close to a mile away, and the only sounds to be heard are those from nature.